Freeze-Dried raw cat treats
Average Treats per bag > + 80 pieces
TROUT
I'm different Freeze Dried Trout treats is hypoallergenic, single animal protein with only fresh fish.
Freeze Dried Trout treats can be enjoyed as they are or mixed with the usual kibbles to satisfy the most capricious palates.
Treats Trout is integration with blend of dried extract fruits, a mixture of red fruits, has a high antioxidant power, a real anti-age.
Ideal for exigent cats.
Key Benefits
Made with human-grade ingredients.
More than 95% of human-grade raw trout meat gently freeze-dried.
Single animal protein recipe.
Enhanced with a special blend of red fruit extracts rich in antioxidants, to help combat oxidative stress by neutralizing free radicals.
Integrated with Inulin (Fructooligosaccharides) for best digestion.
Ideal for cats with allergies or food sensitivities.
Proudly made in Italy in our family-owned, human food production facility.
Pack available 40g (1,41oz)
Fresh trout 95%, inulin, vegetable aromas, rosemary extract, mixture of tocopherols (natural preservative), yeast, VitaberryTMplus (Extract of grape seed, wild blueberry, quercetin, resveratrol, wild blueberry, cranberry, black cherry, dried plum, raspberry, seeds, strawberry) 0,025%.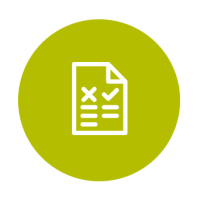 Serve it as a reward or between-meal snack. 
Serve as is. Store the food in a cool, dry place. Always close the pack after opening.
Calorie Content (ME, calculated): 5700 Kcal/Kg = 3.25 kcal/nugget
need more
informations?
CONTACT US!