Freeze dried meal topper for cats
Tastexplosion Chicken
I'm different Tastexplosion freeze dried Chicken topper is a delicious cat meal seasoning made with a single animal protein source. More than 95% of raw fresh chicken minimally freeze dried to intensify its natural flavor and to lock in nutrition.
Our freeze dried cat meal topper is an easy-to-serve magical power, just add it on your cat's normal diet for a rich and tasty meal. Moreover it evenly blends with kibble so cats can't separate it from food. You will get a nutrition and tastefully food, your cat will love you even more and will lick the plate clean!
That's why I'm different freeze dried chicken topper is especially recommended for very picky eaters or to stimulate the appetite of listless cat, lacking appetite and convalescents.
Finally it doesn't have grain, corn, soy, as well as artificial flavors, colors or preservatives. Just 100% natural goodness.
Key Benefits
Crafted with just human-grade ingredients.
More than 95% of human-grade raw chicken meat, gently freeze-dried.
Integrated with Inulin (Fructo-oligo-saccharides) for best digestion.
Ideal for fussy eaters or older cats.
Easy to serve. Just add it over your cat's normal meals and serve.
Proudly made in Italy in our family-owned, human food production facility.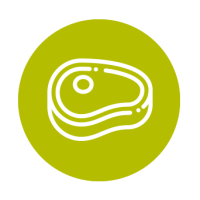 Composition: Fresh chicken meat ground with bone 65%, fresh chicken liver and fresh chicken heart 30%, inulin, rosemary extract, mixture of tocopherols (natural preservative), vegetables aromas.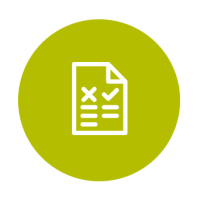 Pour it over the food to make it even more palatable.
½ – 1 teaspoons per day on top of usual complete food. Store the food in a cool, dry place. Always close the pack after opening.
need more
informations?
CONTACT US!