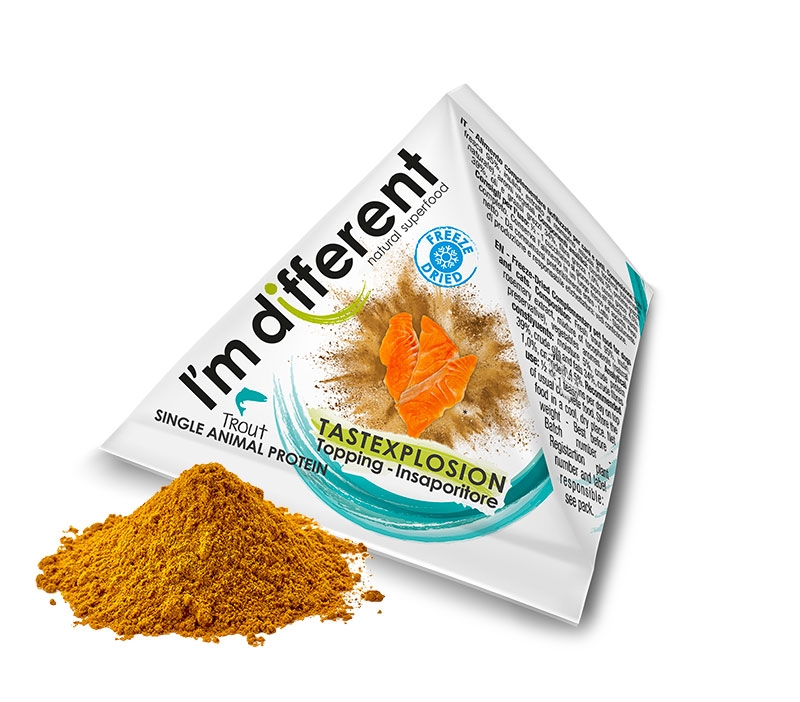 Freeze dried meal topper for dogs
Tastexplosion Trout
I'm different freeze dried TastExplosion Trout topper is an irresistible dog meal topper made from all-natural high-quality proteins. More than 95% of human-grade raw Trout, rich in Omega-3 to support shiny coats, gently freeze dried to preserve vital nutrients.
Make your dog's meal even more delicious just by adding our magic powder on top of his food bowl to add nutritious flavor and boost. Your dog will love it and will gobbled it up!
Then, I'm different freeze dried TastExplosion topper trout has a special integration with Inulin which helps to support your dog's digestive health.
No fillers, artificial preservatives, colors or flavors.
Key Benefits
Irresistible freeze dried meal topper made with human-grade raw Trout.
All natural, savory recipe gently freeze dried to lock in the flavor.
Contains probiotics, like Inulin, to aid digestion.
Excellent for picky eaters. Great for dogs with food allergies, sensitive skin or intestinal disorders.
Just sprinkle it over your dog's meals and serve.
Made in Italy in our family-owned, human food production facility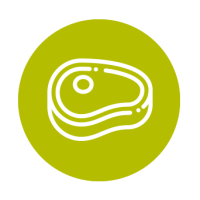 Composition: Fresh trout 95%, inulin, rosemary extract, mixture of tocopherols (natural preservative), vegetables aromas.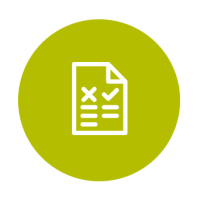 Easy to serve.
Just sprinkle it over your dog's wet or dry kibble, mix and serve.
Great for enticing even the pickiest eaters.
Add half teaspoons for small dogs, one teaspoons for medium dogs, and one and a half teaspoons for big dogs, on top of their usual meals.
need more
informations?
CONTACT US!