Freeze dried meal topper for dogs
Tastexplosion Chicken
TastExplosion Freeze Dried Chicken topper in granules contains 95% of raw chicken (100% single animal protein).
The integration with Inulin, source of FOS, promotes bacterial microflora of the intestine functioning for gastrointestinal health.
Added to his usual kibbles, TastExplosion meal topper will boost flavour for a rich and tasty meal.
Especially recommended for picky dogs, lacking appetite or recovering from illness or surgery.
Key Benefits
Made with human-grade ingredients.
More than 95% of human-grade raw chicken meat gently freeze-dried.
Single animal protein recipe.
Integrated with Inulin (Fructooligosaccharides) for best digestion.
Ideal for dogs with allergies or food sensitivities.
Proudly made in Italy in our family-owned, human food production facility.
Pack available 8g (0,285oz)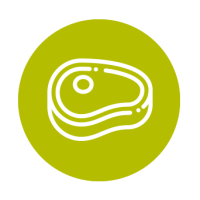 Composition: Fresh chicken meat ground with bone 65%, fresh chicken liver and fresh chicken heart 30%, inulin, rosemary extract, mixture of tocopherols (natural preservative), vegetables aromas.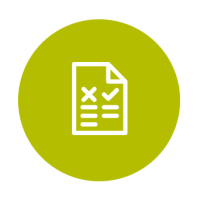 Easy to serve.
Just sprinkle it over your dog's wet or dry kibble, mix and serve.
Great for enticing even the pickiest eaters.
Add half teaspoons for small dogs, one teaspoons for medium dogs, and one and a half teaspoons for big dogs, on top of their usual meals.
need more
informations?
CONTACT US!