Freeze-Dried raw puppies and adult dog treats
Average Treats per bag > + 80 pieces
EDUCATION
I'm different freeze dried Education treats is a delicious and healthy dog reward, made with 95% of raw meat and raw fish.
Fresh duck is an excellent source of fat, while fresh trout has a high percentage of omega-3 fatty acids.
Moreover fresh turkey liver is rich in vitamin A and chicken liver is considered an excellent support for the functioning of all body tissues.
I'm different freeze dried Education treats is easier and faster to eat so your puppy or adult dog can move to the next repetition right away.
Easy to chew, quick to eat and 100% healthy are the key to keeping a perfect training session!
Don't forget to have it in your pocket always ready!
Key Benefits
Pack available 40g (1,41oz)
Composition: Fresh duck meat ground with bone 65%, trout 10%, fresh turkey livers 10%, fresh chicken hearts 10%, chicory inulin – source of fructooligosaccharides (FOS) min.2%, vegetable aromas, rosemary extract, mixture of tocopherols (natural preservative), yeast, blend of dried fruits extract (grape seed extract, wild blueberry, quercetin, resveratrol, wild bilberry, cranberry, tart cherry, dried prune, raspberry seed, strawberry) 0,025%.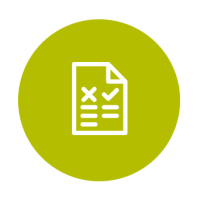 Serve it as a reward or between-meal snack.
Always leave a supply of fresh water.
Close the pack to avoid rehydration due to the humidity in the air. Store in a cool, dry place.
Calorie Content (ME, calculated): 4750 Kcal/Kg = 2.70 kcal/pcs
Food Safety: this product contains raw meat. Remember to wash your hands after the preparation and wash his bowl after each feeding.
need more
informations?
CONTACT US!