Freeze-Dried raw dog treats
Average Treats per bag > + 80 pieces
DUCK
I'm Different freeze dried Duck treats are a delicious single-animal source dog treat, made with more than 95% of human-grade fresh raw duck meat.
A healthy and all-natural cuddle suitable for any time of the day, great for snacking or to supplement your dog food. Recommended for picky eaters, sensitive stomachs or dogs with food sensitivities or allergies.
Naturally preserved. No GMO ingredients, artificial preservatives, by-products, colors or fillers. Absolutely without grain or gluten.
You don't have to feel guilty about rewarding your dog with I'm Different freeze dried Duck treats!
Key Benefits
Made with human-grade ingredients.
More than 95% of human-grade raw duck meat slowly and gently freeze-dried.
Hypoallergenic recipe.
Supplemented

 

with a

special blend of red fruit extracts, with high antioxidant power,  to help to keep your fur friend in optimum health and well-being.
Integrated with Inulin to help to promote digestive health.
Ideal for dogs with allergies or food sensitivities.
Made in Italy in our family-owned, human food production facility.
Pack available 40g (1,41oz)
Composition: Fresh duck meat ground with bone 90%, fresh duck gizzard 5%, chicory inulin – source of fructooligosaccharides (FOS) min.2%, mixture of tocopherols (natural preservative), yeast, blend of dried fruits extract (grape seed extract, wild blueberry, quercetin, resveratrol, wild bilberry, cranberry, tart cherry, dried prune, raspberry seed, strawberry) 0,025%.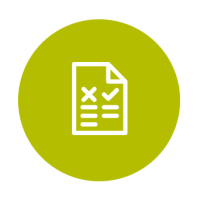 Serve it as a reward or between-meals snack.
Always leave a supply of fresh water.
Close the pack to avoid rehydration due to the humidity in the air. Store in a cool, dry place.
Food Safety: this product contains raw meat. Remember to wash your hands after the preparation and wash his bowl after each feedingAlways leave a supply of fresh water.
need more
informations?
CONTACT US!